"Beyond the score": Yamaha Band Clinic 2019
"Beyond the score": Yamaha Band Clinic 2019
On the first weekend of December, Yamaha's Band Clinic took place in Utrecht with over 150 players from 8 different bands coming together, sharing that special brass band feeling of comradery.
The clinic consisted in two-days filled with music, instrumental workshops and seminars hosted by some of Yamaha´s leading brass band artists including Russell Gray, Erik Janssen, Arfon Owen, Katrina Marzella, Armin Bachmann and Simone Rebello.
Speaking of the event Armin Bachmann commented:
"It was great to see the enthusiasm of the participants! The Yamaha Band Clinic fills an important gap in the development of the Brass Band scene: it brings topics outside of instrumental music making into the spotlight"
As part of the theme "Beyond the Score" a range of topics were discussed during the day. Subjects included: 'play fast - practicing slow', 'the art of playing a slow melody', 'the psychology of performance' and much more.
In addition to this, Erik Janssen directed a Forum entitled "What is a successful contest performance". This was an experiment to give everyone the opportunity to take up the adjudicator's role listening to recordings of "Petite Suite de Ballet", exchanging opinions about it and learning how difficult the adjudicating job can sometimes be.
After the workshop sessions, all participants came together to play in the massed band. From the first note there was an overwhelming sound created in Fredrick Schjelderups "Light" under the direction of Russell Gray. All followed by some fantastic solo playing from Armin Bachmann, Katrina Marzella and Arfon Owen.
The final presentation – and indeed the whole weekend – took place in a friendly, supportive atmosphere which aimed to show why playing in a brass band is about more than simply making music together. It came to a reflective close as Simone Rebello performed A Little Prayer.
Erik Janssen summed up the event by stating that:
"The band clinic was really inspiring! All participants had some great new insights and went home with a lot of inspiration, some new music and new friends!"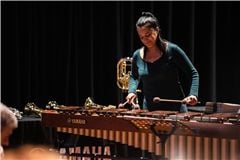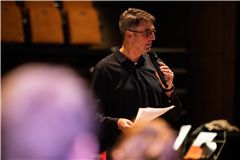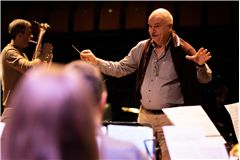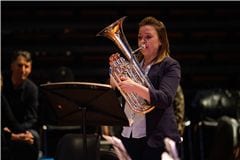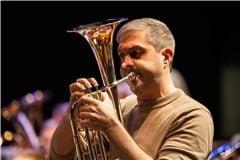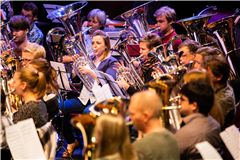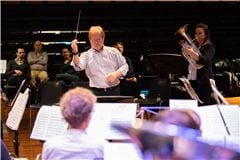 "Beyond the score": Yamaha Band Clinic 2019