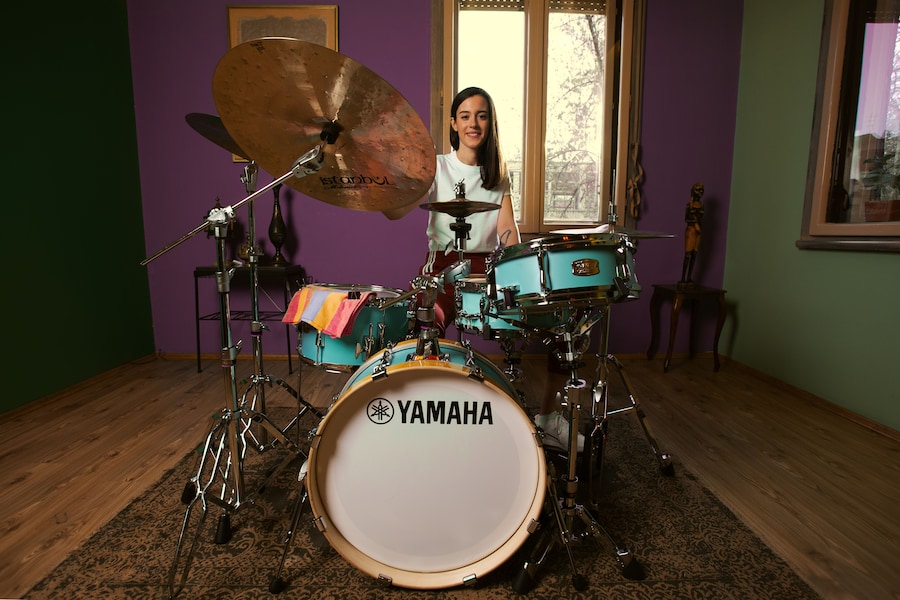 Biography
Martina Barakoska is a drummer and musician based out of North Macedonia. In her considerably short career she has no shortage of successes so far.
Initially, winning an award for best drummer at "T'k Tak" drum festival when she was only 17, followed by a number of successful music projects including her band DUPER, which with their first single they accumulated over 2.8M views and a number of other successful releases. As a result of that, they got awarded with an equivalent of a Grammy award in North Macedonia as the best new and up-and-coming artist.
Another success was Con-Front, where she toured Europe (France, Belgium, Slovenia, Italy, North Macedonia) as part of an audiovisual project, funded by the EU. She has also dipped her toes into musical directing, having done the arrangements for the Labavo&Funky band for a live music video.
Having recently graduated as a Professional Drummer, she is currently quite active in the music scene of North Macedonia playing with Vladimir Chetkar, Luboyna, Skopje Brass Quintet and other notable artists including her jazz trio 0/4.
As of now, she is trying to leave her mark, both, online and offline and empower others to do what they love despite the stereotypes with her personal project, Martina Barakoska.