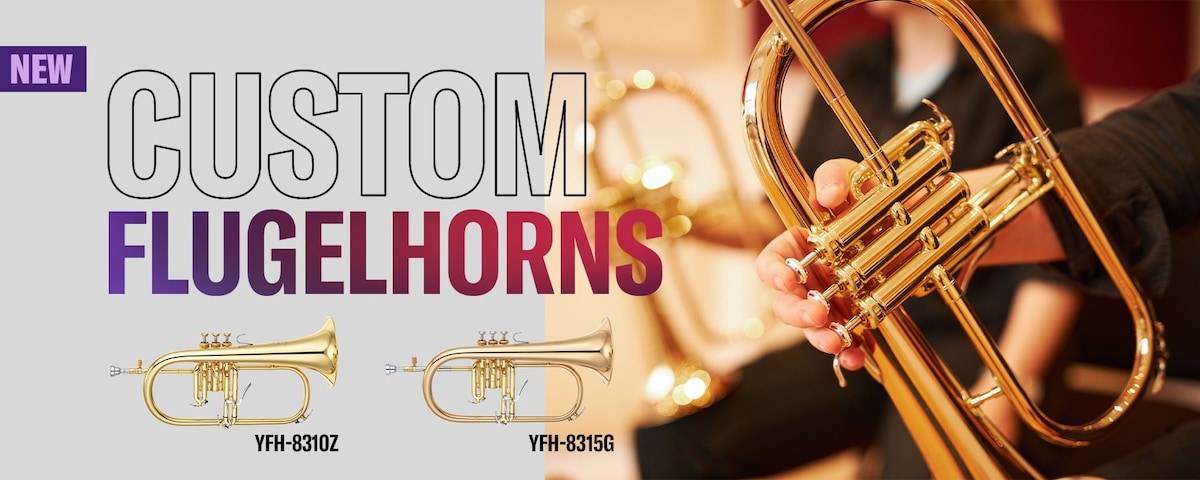 New valve casing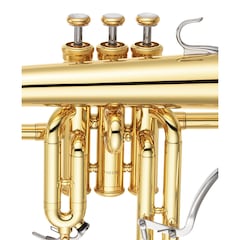 The valve casing is the critical heart of any flugelhorn, and in the YFH 8310Z everything from basic materials to the braces that connect the independent valve casings has been painstakingly analyzed and refined to provide improved breath efficiency and ideal playing resistance.
Brass leadpipe screw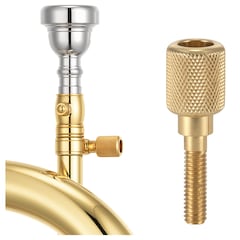 A new barrel shaped screw design is not only easier to operate when tuning, but also contributes to better tonal definition for improved playability and easier high note production. The use of brass results in a softer tone and freer blowing. The knurled barrel is easy to operate while the hollow shape contributes to a freer playing feel, and the design has been carefully refined to optimize the instrument's overall balance.
Leadpipe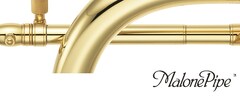 The shorter Malone Pipe™ is a revolutionary new design that features a tapered section between the leadpipe and valve casing for improved high register stability, playability, and pitch accuracy. In addition, it delivers the type of soft, warm, expressive tone expected from the finest traditional flugelhorns.
3rd trigger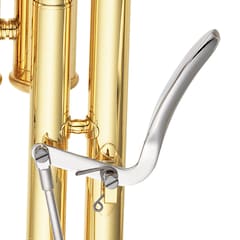 A 3rd trigger designed specifically for the Custom Flugelhorn models is ergonomically engineered for smooth, easy operation regardless of the player's hand size.
Case
FHC-8310