Yamaha Artist Justin Foley of Killswitch Engage: "Self Discipline & Drive"
Biography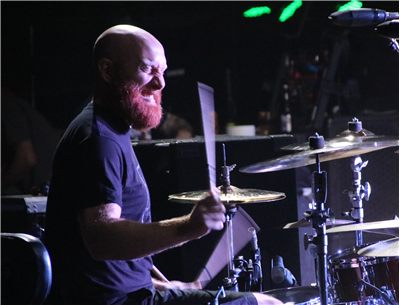 Justin Foley is the drummer for the Gold Album-Selling, Grammy-Nominated metal/hard rock band Killswitch Engage. He has appeared on KsE's The End of Heartache (Grammy nominated, Certified Gold), As Daylight Dies (Certified Gold), and the self titled 2009 Killswitch Engage. He was also a member of Blood Has Been Shed and tracked 2003's "Spirals" release, and recorded all the drums for Unearth's latest release "Darkness In The Light". Justin contributed to Drum Nation Volume 3 and has been featured in major drummer magazines such as Modern Drummer, Drummer UK and Drum!. He has appeared on well known tours such as Ozzfest, Mayhem, Taste of Chaos, Warped Tour, Soundwave, as well as playing the main stages of some of the biggest and most well known festivals in the world including Download, Wacken, and Loud Park.
Justin is classically trained with a bachelors in fine arts from The University of Connecticut and a masters from the prestigious Hartt School of Music. He was a freelance orchestral musician with various Connecticut symphony orchestras including Waterbury Symphony and New Britain Symphony. He just recently received the coveted fine arts alumni of the year award from The University of Connecticut.