Yamaha Silent Technology
Yamaha's award-winning range of Silent instruments allow players to practice and rehearse 'silently' on headphones without being disturbed or disturbing others.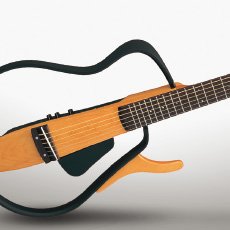 They bring together Yamaha's heritage in traditional acoustic instrument design and the company's market-leading music technology and digital expertise.
These instruments are perfect for players demanding acoustic sound, feel and characteristics whilst also having practical considerations in terms of space and sound levels.
Recently, Yamaha's Silent Series instruments won the coveted and highly prestigious "Quiet Mark", the international mark of approval from the Noise Abatement Society for quiet design technology. The award covers Yamaha silent pianos, DTX electronic drums, silent strings, brass and guitars.
Silent Pianos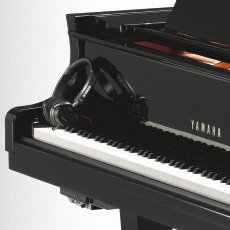 Yamaha's latest SH series of Silent Grand and Upright Pianos offer all the benefits of a traditional acoustic instrument, plus a host of added hi-tech features. These additional features dramatically extend the creative potential and experience of the acoustic piano, both at home or in a range of professional and studio settings.
Put simply, pianists can now use headphones to play in silence, connect their instruments to computers, and enjoy a wide variety of extra sounds from the onboard digital sound generator. At the heart of these added benefits is, of course, a traditional Yamaha acoustic instrument.
DTX Electronic drum kit systems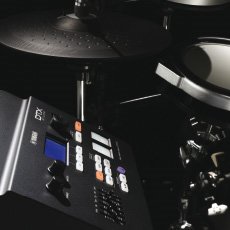 The DTX 'silent' electronic drum systems combine an extensive range of professional drum, percussion and tonal sounds with exceptional playing feel.
Yamaha's unique position as a world-leading acoustic drum maker and a pioneer in digital music technology led to the development of the Textured Cellular Silicone pad. This innovation is key to the DTX system, offering inspirational dynamic control, comfort and feel for drummers. These pads also produce unprecedented low noise levels, ensuring that DTX users can play without being disturbed or disturbing others.
All DTX models feature a wide range of drum sounds suitable for all musical genres. In addition, digital signal processing and tonal sounds created using Yamaha's extensive digital recording facilities make the kits ideal for recording, composing and combining with acoustic drums. There is also a wide variety of interactive training and performance options.
Silent Strings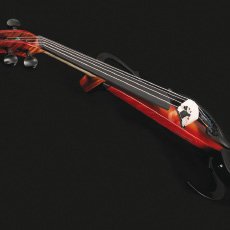 Yamaha's silent strings range encompasses guitars, upright basses, violins violas and cellos. All offer outstanding playability combined with compact and lightweight design, making them perfect for practice and performance. Thanks to comprehensive professional digital signal processing they are also ideal for recording purposes.
When used in a professional performance setting these awardwinning instruments eliminate the need for on-stage microphones, allowing simple connection to amplifiers and mixing consoles.
Silent Brass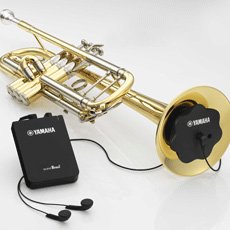 Yamaha's Silent Brass systems allow silent practice in any situation. Designed around a mute that is inserted into the bell of the instrument, they have been praised by tutors and players alike for the practical problems that they solve.
The mute is connected to a small 'mini-studio', that allows control over volume and provides digital signal processing features including reverbs, producing a concert hall experience on headphones.