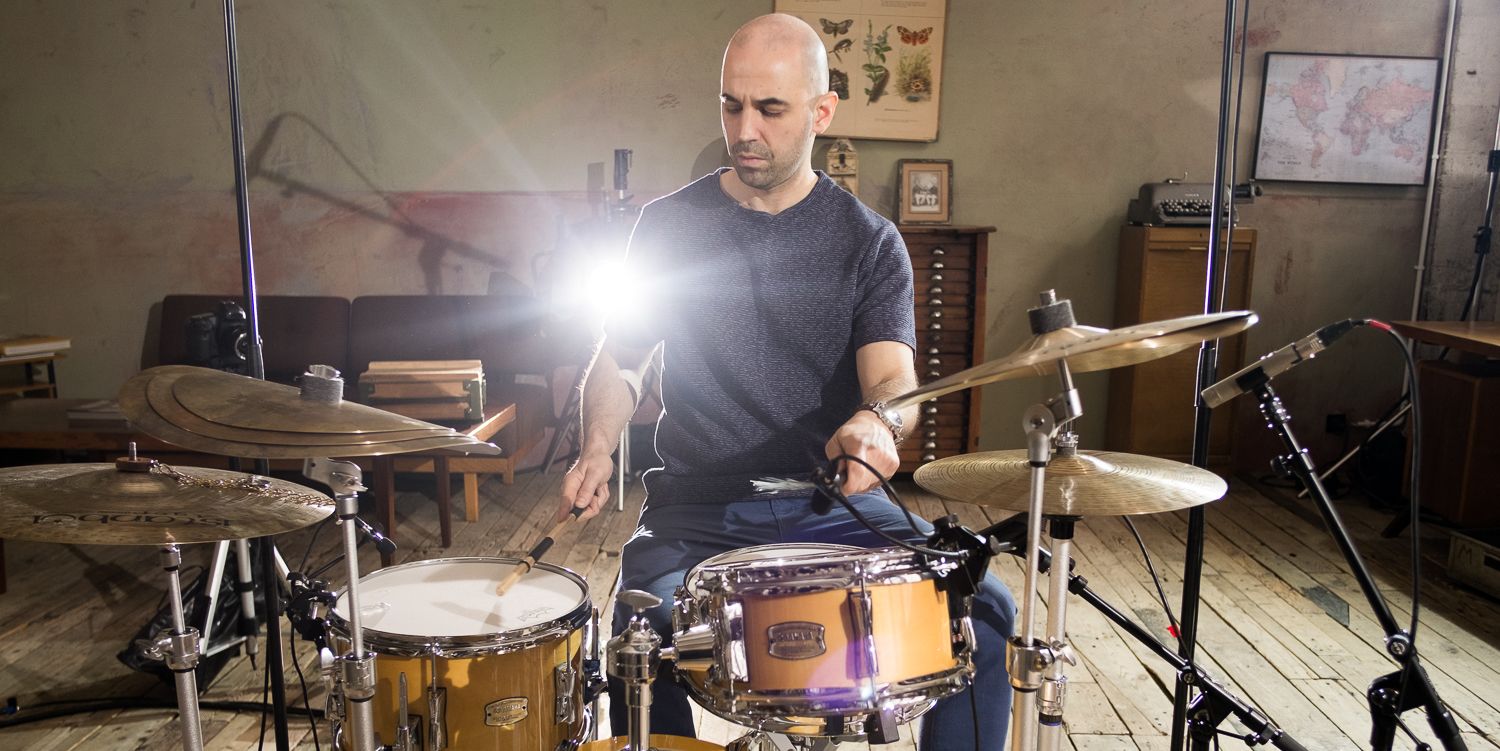 Award winning Istanbul born drummer Robert Mehmet Ikiz started as a 2 year old to play on his grandmothers pots. After moving to Sweden, he studied at the Stockholm Music Conservatory followed by a year in Los Angeles Music Academy. The wealth of places, people and musical styles he has encountered on his travels has helped shape the diverse sound of his own style of drumming.
Ikiz has toured and held workshops in over 50 countries with artists & bands like Nils Landgren Funk Unit, Joe Sample, Bobby McFerrin, Barbara Hendricks, Dan Reed, Ivan Lins, BBC Orchestra, NDR Big Band and many other bands and orchestras.
The main band Ikiz tours with is Nils Landgren Funk Unit. He has his own solo project "IKIZ 4/4" and own bands "Ikiz Cabin Crew", "Lahza", "Ikizaki" & Ikiz / Rydh.
Further bands with a wide range of genres he plays with: Dan Reed Band, Petter Bergander Trio, Kenan Dogulu "Ihtimaller", "Jazz by Magnus Lindgren".
In 2017 Ikiz received the "Musician of the year" prize from the Swedish Radio. The prize is called "Jazzkatten" and had never been handed out to a drummer before.
Ikiz was nominated in 2015 as well for the same prize.
İkiz's talent have been recognized by the Swedish Royal Music Academy as he received awards in percussion in 1999 & 2003 and in Jazz in 2004.
His first solo album "Checking In" was released 2012 and features magnificent musicians like Shai Maestro, Magnus Lindgren, China Moses, Nils Landgren, Joel Holmes & many more. "Zoetic Sessions" was released in Sweden in June 2015.
Singles with his solo project are out on all digital platforms with videos as well, check links below. "I am in love with Yamaha drums, hardware and related gear such as EAD10 cause it´s always easy to work and get creative. Besides that, the drums sounds AMAZING!"