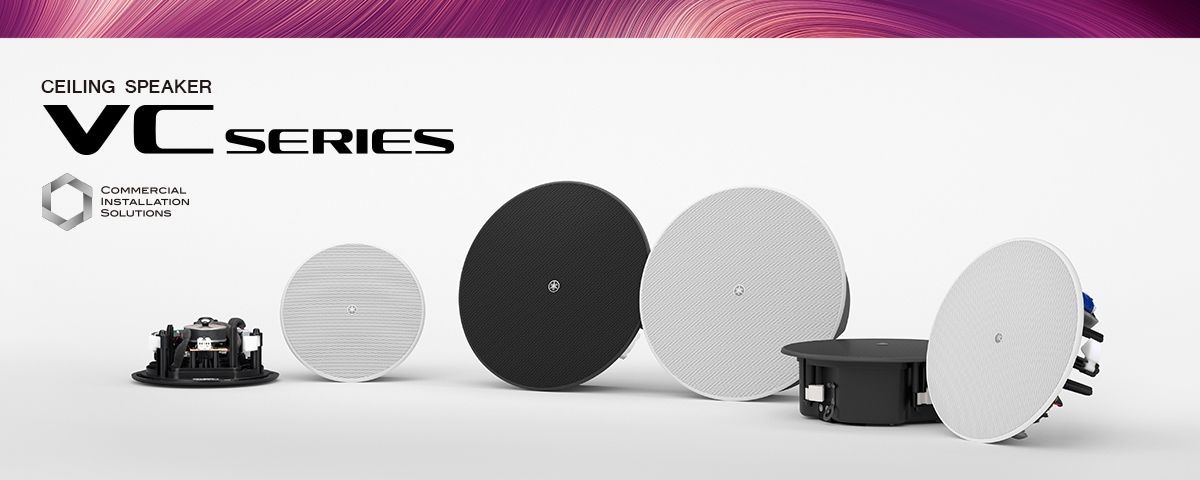 Shopping mall
With great-looking design, superb sound, and impressive economy, VC Series ceiling speakers offer outstanding cost benefits where large numbers of units must be installed in a shopping mall.

Meeting space
VC Series ceiling speakers provide accurate, natural reproduction that is not only ideal for background music, but for speech delivery as well. In a conference room installation like the one shown in the diagram, VC series ceiling speakers allow clear, stress-free communication and enhance productivity at meetings being held entirely in the room as well as hybrid online conferences.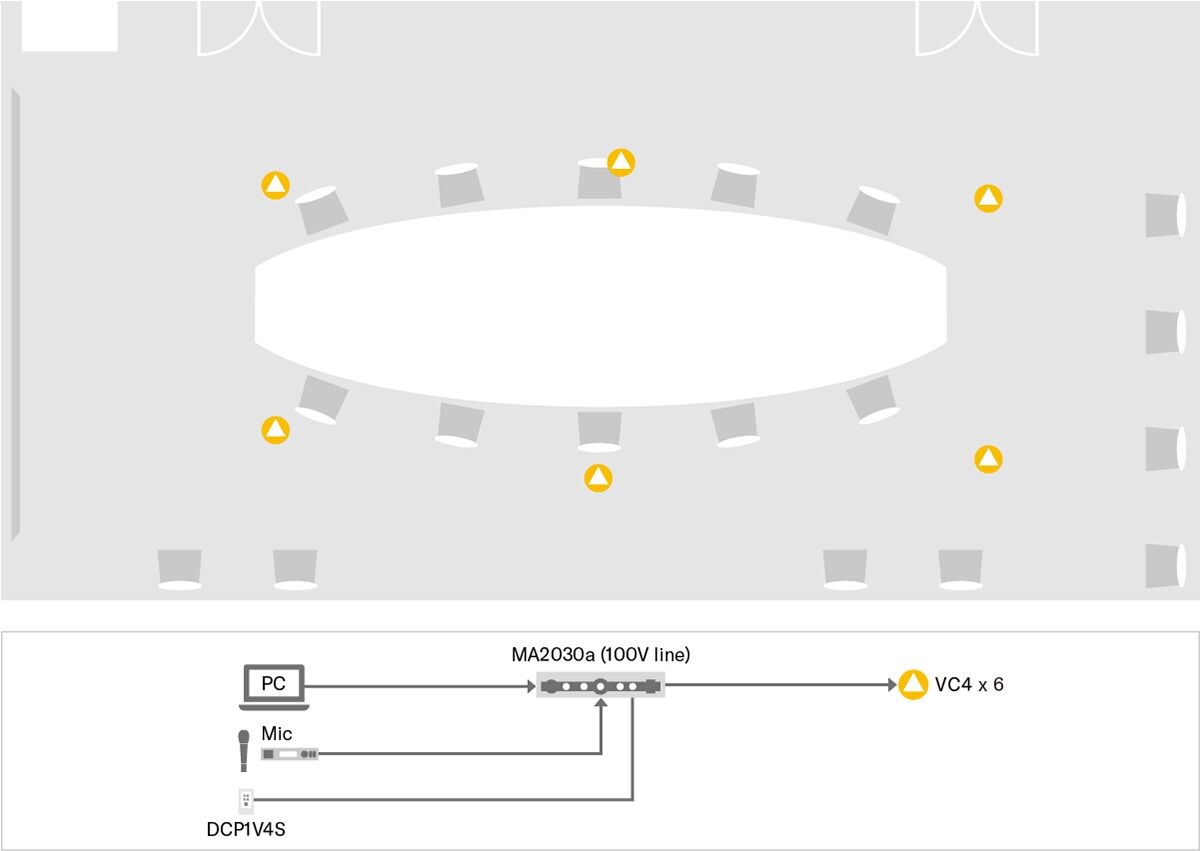 Restaurant
The cost benefits provided by VC Series ceiling speakers can give restaurants, cafes, and similar businesses a significant advantage. Multiple speakers can be installed to achieve consistent sound pressure level and high quality reproduction throughout the service area, creating an enjoyable environment that will appeal to more customers.